Back to all posts
Posted on
FACES Cancelled Due to COVID-19 Pandemic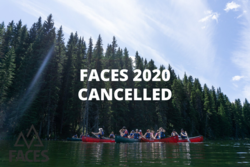 Due to the COVID-19 pandemic, its uncertainty and gathering restrictions, and erring on the side of caution and safety for students and staff, the Livingstone Range School Division Board of Trustees and Senior Administration have made the difficult decision to cancel FACES Summer Education Program 2020.
This decision was not made lightly and only after significant discussion and consideration. The Board of Trustees and Senior Administration strongly supports the FACES program and its positive impact for students.
We understand that the cancellation of FACES 2020 will be a great disappointment for many students, families, and staff. We look forward to the time when it can operate again. Planning for FACES 2021 will continue, and we are pleased to announce that students who will be in Grades 9 and 10 next year will be eligible to register for 2021 programming. 
For further details about FACES and registration information, visit https://www.faceseducation.com/