Back to all posts
Posted on
Parent Portal - Access Student Grades, Schedule & Report Cards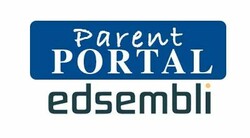 Livingstone Range School Division Edsembli Parent Portals — Getting Started
Parents and guardians can use our Edsembli Parent Portal to view your student's schedule,
check grades, and view report cards.
If you have any questions or need help, please contact the school at s-cchs@lrsd.ab.ca 
CLICK HERE TO ACCESS YOUR ACCOUNT
Instructions:
Enter your email address (the one that the school has on file for you)
Click Login
You will be prompted to enter a Password. Instead, click on "request a password change".
A password will be sent to your email address. Follow the instructions to change — or in this case, create — your password.
Navigating your student's Edsembli account:
The HOME tab shows the classes a student is registered in, gives access to markbooks and shows attendance for the last two weeks. A blank or 'P' indicates the student was present in class. 
The ATTENDANCE summary screen shows the overall absences for each class (it is easiest to read if you select Semester). You can select 'Attendance History' to see specific dates that students missed classes (if there are no absences, nothing will show in this screen). 
The TIMETABLE tab will show your student's daily timetable.
In the ACHIEVEMENT tab you can see assignments and marks. Use the drop-down to change classes. Beside the overall class mark is a calendar icon, click it for individual assignment marks and the final term mark.
Need Help?
For more information and help getting started, visit our Parent Portal Help page on the Division website. 
If you have any questions or need help, please contact the school at s-cchs@lrsd.ab.ca